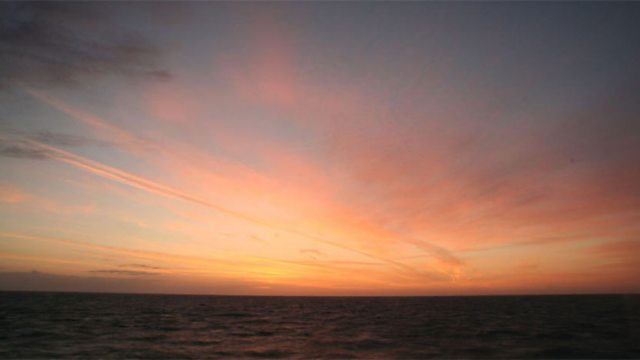 Thought for the Day - Rev Rob Marshall - 18/05/2013
Good morning.
In every parish in which I have served I have always enjoyed working closely with head teachers and teachers in the local schools.
And so yesterday's news that it seems to be getting increasingly difficult to recruit head teachers is a worrying development.
Education is a bit like the health service. In the context of an economic downturn, yet where the demands on the service are actually increasing, the debate is much wider than the mere political. It's a debate that concerns and involves us all.
I obviously believe that there is a spiritual as well as a practical aspect to education. And head teachers play a critical role not only in ensuring that children learn the curriculum, but also that they nurture rounded and responsible young people who are aware of the big issues facing our world and our local communities.
Earlier this year 26% of schools had to re-advertise after failing to appoint the first time around. In London it was 44%.
Perhaps part of the answer is that if teaching really is a vocation, rather than a job, head teachers fear that they might become so disconnected from what they were called to do and to be, that they would rather stay where they are?
Today, running a school is like running a business.
St Exupery said that if you want to build a ship "don't drum up people together to collect wood and don't assign them tasks and work"; that will put them off. Rather, he wrote "teach them to long for the endless immensity of the sea." That will spur them on to build the ship.
And isn't that what we honestly have to do to reinvigorate a sense of vocation and vision for those called to lead our schools? Don't we need to place before them the reality that what their job is really about is fashioning the lives, minds and spirits of a future generation cutting through all the administrative burdens which many of us increasingly face in the workplace – but particularly so in schools.
Pope Francis was handed two caged doves in St Peter's Square on Wednesday and he opened the door of their cages and set them free. It was my picture of the week so far because the dove symbolises the Holy Spirit of Freedom and Wisdom which comes again upon the church tomorrow on the Feast of Pentecost.
Freedom to realise your true vocation is a daily struggle for many of us in the work place.
For head teachers, with the extra responsibilities they have for nurturing the young lives of others, the need to be free to realise that vocation is perhaps greater.