Main content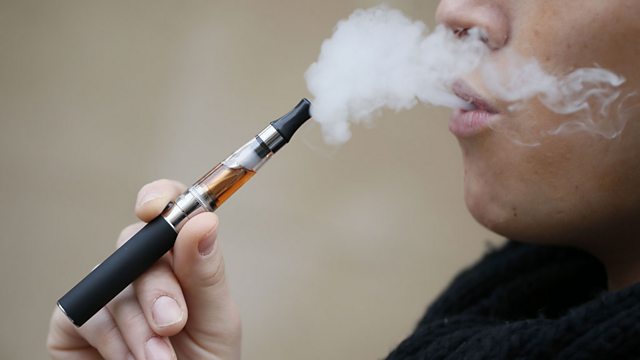 Doing Business with Addicts
E-cigarettes are safer than smoking but still contain nicotine, a fiercely addictive and potentially dangerous stimulatant - so how should they be regulated?
It is much easier to run a business when you've got addicts for customers. E-cigarettes - battery powered cigarette substitutes which vaporise a solution containing nicotine - are addictive but they are a lot more healthy than the real thing.
Electronic smokes may get rid of the really dangerous bits of smoking - the tar, smoke and carbon monoxide - so many health professionals believe they are much safer than smoking. But nicotine is still a fiercely addictive and potentially dangerous drug. So how should governments regulate the booming e-cigarette market - if at all?
In some countries they are banned, others control them. In many nations there are no restrictions on their use whatsoever.
Justin Rowlatt discusses this new product with Mike Ryan of the e-cigarette company E-Lites; Frederic Vincent the spokesman for health and consumer policy at the European Commission and John Britton, a public health expert at Nottingham City Hospital.
(Image: A man smokes an electronic cigarette. Credit: AFP/Getty)
How the 2008 crash shaped our world