Main content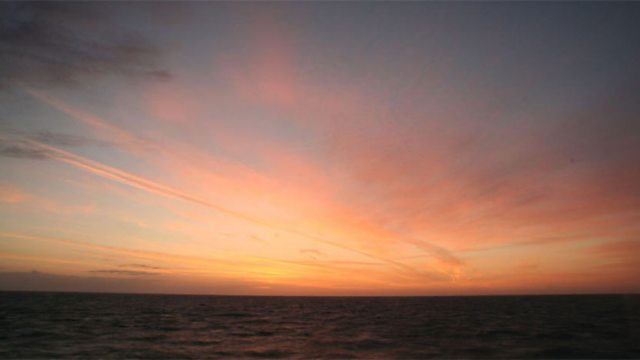 Thought for the Day - Rev Dr Giles Fraser - 13/05/2013
His real name was James Gats, from poor faming stock in rural North Dakota. But to the rest of the world he was millionaire playboy Jay Gatsby. He held lavish parties. It was rumored he once killed a man and was related to the Kaiser. But few people knew the truth. His money was made during prohibition, selling illegal booze. And with this vast wealth, he re-wrote his past, pretending he went to Oxford and adopting faux English idioms. But the one thing he wasn't able to escape was his utter intoxication with Daisy Fay, an officer's daughter he had a month's fling with just before he was posted overseas to the Great War.
This week, it seems as if we're all going quite mad for F Scott Fitzgerald's jazz age masterpiece, The Great Gatsby. When it was first published in 1925, the book was not a critical or commercial success. But on Tuesday, a dance version opens in Saddler's Wells, on Wednesday a film version opens in Cannes, and the high street is currently full of Gatsby inspired fashions. And why not, it's a brilliant book. And, I think Leonardo De Caprio will be just perfect in the part of a tragic conman brought down by an overpowering obsession with a woman he had elevated in his mind to become something much more than she really was.
At the same time as Fitzgerald was putting together his great critique of the Jazz Age, his distinguished contemporary, the existentialist theologian Paul Tillich, was working towards a parallel critique of the Gatsby's of this world. For Tillich, faith was understood as a focus on what he called matters of "ultimate concern". The problem with many of us, he suggested, is we are focused instead on things that are of penultimate concern. In other worlds, we worship things that are unworthy of real devotion - as Daisy was unworthy of the obsessive concern heaped on her by Gatsby. Which is why Tillich believed that one of the principle tasks of theology was iconoclasm – that is, showing up the false idols of our age to be precisely that. Whether it be money, or fun, or even beautiful women, such things are not worthy of the devotion that some people invest in them. And this, of course, was also Fitzgerald's point – though, in reality, he was much dazzled by them too.
Gatsby is a tragic figure because he over-invests attention in the wrong place. All night long he stood staring out over long island sound, looking towards a flashing green light next to where Daisy lived with her polo-playing husband. Yes, in a sense, he was a romantic hero. But a fool as well. "There must have been moments" wrote Fitzgerald, "when Daisy tumbled short of his dreams - not through her own fault, but because of the colossal vitality of his illusion." Which is why its right to take seriously the theological imperative of destroying false idols of the mind – and indeed, idols of the heart as well.
Duration:
More clips from Thought for the Day