Main content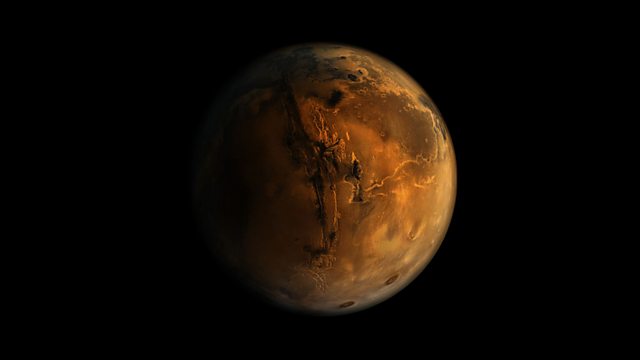 Pebbles on Mars, Avatar Therapy and Culture Driven Evolution
Pebbles found on Mars indicate the planet may have once supported life. Plus, the new Avatar Therapy that is helping Schizophrenic patients banish their internal voices.
This week, the journal Science included a paper reporting findings by NASA's Curiosity Rover of pebbles on the Red Planet's surface. Whilst this may seem arbitrary, the scientists from the University of California, Davis, conclude that pebbles of this size could have only come about when transported through water over long distances. This evidence of sustained water flow on Mars gives new hope to the prospect that the surface of the planet may have once supported life.
Avatar Therapy
Illusionary voices are a common symptom of schizophrenia and its patients often feel helpless against them. But what if these voices were given faces that patients could interact with and eventually challenge? This is what lies at the heart of Avatar Therapy, a new treatment option developed by Julian Leff, Emeritus Professor at UCL's Mental Health Sciences, which has showed promising results in an early pilot study.
Culture Driven Evolution
Could culture, rather than random genetic mutations, have driven the evolution of humans? Matt Ridley and Simon Fisher, one of the researchers who found that disruptions in the FOXP2 gene affected development of speech and language, put the case against the prevailing view in the field in the journal Science this week. Whereas many scientists believe that humans first evolved when a small number of mutations caused a cultural explosion, Matt argues that it may not be so straightforward.
(Image: Aerial view of a planet. Credit: J. Gabás Esteban)
Last on

Chapters
Pebbles and Radiation on Mars

Pebbles suggest ancient Martian streams and radiation levels pose manned mission dilemma

Duration: 12:30

Avatar Therapy

A new therapy is helping schizophrenic patients challenge their auditory hallucinations

Duration: 06:00

Culture Driven Genetics

Did culture or random genetic mutations drive the evolution of humans?

Duration: 05:00

Ancient Bryophytes

400-year-old plants that were frozen in the 'Little Ice Age' are revived

Duration: 03:30

American Honey Bees

An insight into the extraordinary world of migratory beekeeping

Duration: 12:30

Black Hole bonanza

A hidden field of small black holes could be revealed as a giant gas cloud passes by

Duration: 06:50

The Crash app

Meet the app that prevents unwanted pedestrian crashes whilst texting and tweeting

Duration: 04:11

Broadcast