Main content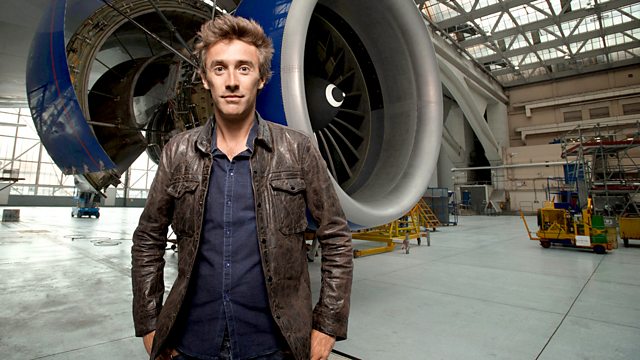 Kate Humble, Dallas Campbell and Anita Rani go airside at Heathrow. Anita discovers that as you fly off on holiday, you could be sitting above anything from mango to mail.
The third episode of the series looking behind the scenes at Heathrow Airport, revealing the people, systems and science that keep us flying.
Kate Humble is at the heart of the airport in air traffic control, and the programme follows all the preparations that ready a long-haul flight for take-off. Dallas Campbell is in Heathrow's paint bay, finding out about the hundreds of markings that must be painstakingly painted on to every plane. And Anita Rani discovers that as you fly off on holiday, you could be sitting above anything from mango to mail, cars to cougars.
Paint bay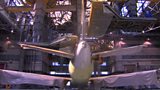 British Airways repaint their planes on average once every five years.

Planes are not just repainted for cosmetic reasons - new paintwork provides a plane with a protective layer against the elements. It also reduces drag, increases fuel efficiency and provides an opportunity to check for corrosion.

Painting happens in special hangars at Heathrow. It takes 40 people six days to repaint a plane like an Airbus A320.

Sophie Carroll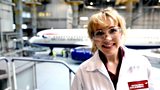 British Airways Aircraft Painter

Sophie is one of the youngest members of the paint team and the only woman. She started her career with BA in 2011 as cabin crew, when but she saw the paint job advertised, she knew it was right for her.

Painting might run in the family - her dad runs a business spray painting cars - but Sophie likes to paint bigger vehicles! Her favourite part of the job is the more intricate artwork such as the logo and the tail designs.
Cargo
In 2012, Heathrow dealt with 1,464,550 metric tonnes of cargo.

Seventy percent of air freight is transported on passenger aircraft. Just about anything can be shipped by air freight, from letters to construction equipment, from vehicles to perishable goods like food.

So when you fly off on your holidays you could be sitting on top of a car or bags of carrots as well as your bags.

Weather
Weather is the one major thing at Heathrow that can't be controlled. From the very simple, such as which way the wind is blowing, to the extreme, like snow storms, weather has a fundamental impact on the airport.

For this reason a Met forecaster is based at the bottom of the air traffic control tower and an observer sits in the tower to check live weather readings.

The airport gets special two-hourly forecasts and every six hours key airport personnel take part in a conference call so they can keep track of, rain, visibility, temperature and wind and how they might affect the airport.
James Shapland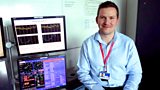 Met Forecaster

James has been a forecaster with the Met Office for about six years, and has worked at Heathrow since July 2012.

James enjoys working at Heathrow because "it is a very complex organism with multiple departments having to come together, but when the weather affects them all, the small meteorological department becomes the focus… the weather has major financial and safety operations for all at the airport… seeing the airport running at the maximum efficiency during extreme weather is very rewarding."

Printable Plane Spotters' Guide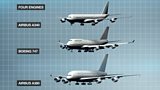 Do you know a Boeing from an Airbus, or a 767 from a 777? Our downloadable guide will help you recognise various planes in the air or at the airport.

Heathrow: a step back in time