Main content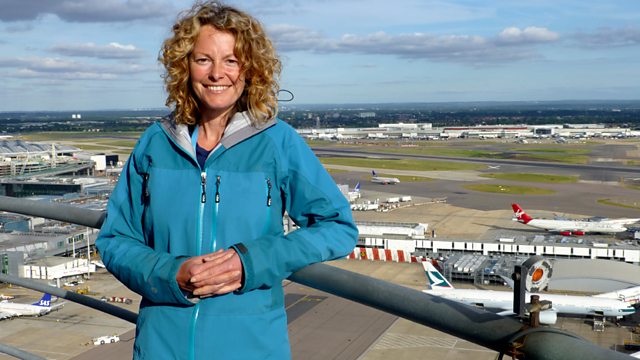 Documentary series looking behind the scenes at Heathrow Airport. The programme shows air traffic control in action and explains the science and logistics behind every flight.
In one of BBC Two's most ambitious live broadcasts, Kate Humble, Dallas Campbell and Anita Rani go airside at Heathrow, the world's busiest international hub airport. More than 200,000 passengers travel through Heathrow each day. Everything and everyone is on a deadline. Unprecedented behind-the-scenes access allows viewers to witness this daily relay race first-hand. The programme shows air traffic control in action and explains the extraordinary science and logistics behind every flight.
Kate is based at the heart of the airport, the air traffic control tower, giving an eagle's eye view of the complex choreography of landings, departures and ground movements. She finds out how Heathrow went from a row of tents to an international powerhouse welcoming 70 million passengers a year. Anita discovers how weather affects the airport each day, not just when it snows. And Dallas looks at first class on the A380, the world's largest passenger jet.
More episodes
Previous
You are at the first episode
Clips

Air traffic control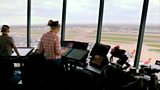 Air Traffic Control (ATC) is a service provided by ground-based controllers who direct aircraft on the ground and through controlled airspace. The primary purpose of ATC worldwide is to prevent collisions, organize and expedite the flow of traffic.

At Heathrow ATC is run by NATS, and based in the 87m tall tower in the middle of the airport. The tower is manned 24 hours a day, 365 days a year. There are 60 air traffic controllers at Heathrow. Last year they handled a daily average of 1,288 flights.

The motto of ATC at Heathrow is "safe, orderly and expeditious" – in that order!
David J Marshall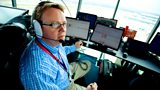 ATCO and Head of Training, Heathrow

Dave has been an Air Traffic Controller for 25 years. He began in the RAF and then moved to a civilian ATCO after 12 years, first at Gatwick and then Heathrow.

He says his favourite part is that "every day is a challenge, no two days the same. I especially like the fact that you can't take your work home with you as an Air Traffic Controller!"
Adrian Dolan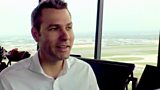 Air Traffic Controller, Tower Supervisor, Examiner and Instructor

Ady has been a qualified ATCO for 12 years.

While he was at university, Ady worked as an Aircraft Despatcher at Newcastle Airport. He went on a visit to the Control Tower and was inspired to apply to NATS to become an ATCO. After getting through NATS rigorous application process, "there was only one place I wanted to work - Heathrow."


Stephanie Kelly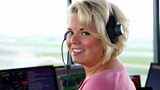 Air Traffic Controller

Steph has been working as a qualified controller since 2010.

A family friend, whose son is an ATCO, suggested that Steph might try ATC. She applied when she was 18, but was unsuccessful. She tried again after she'd finished at university and was successful second time around.

Steph likes the fact that Heathrow is always busy and "has a bit of a buzz to the airport". In the control tower she feels like she's in the thick of it.

Printable Plane Spotters' Guide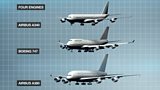 Do you know a Boeing from an Airbus, or a 767 from a 777?

Our downloadable guide will help you recognise various planes in the air or at the airport.

Heathrow: a step back in time