Main content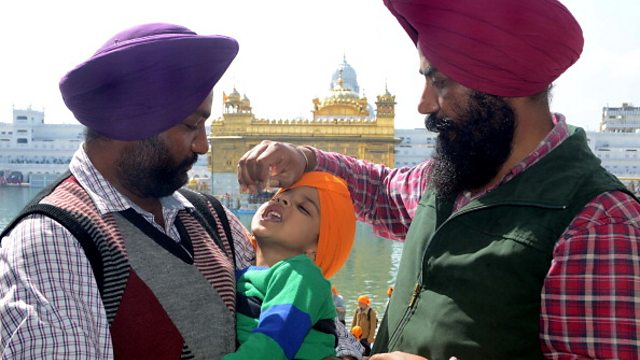 Vaccine Confidence Project
A new project to address anti-vaccine sentiment; Using avatars to treat patients with schizophrenia; The Health Check guide to the big bucks brain projects
Vaccine Confidence Project
The Vaccine Confidence Project scans the web for new mentions of vaccines in the media or in blogs, whether positive or negative. It then follows up negative rumours on the ground with non-governmental organisations and health ministries to work out exactly what is happening and what can be done to address people's concerns. Their first findings have just been published in the Lancet and in one year they found that 69% of mentions were positive and 31% were negative. The project is run by Dr Heidi Larson, anthropologist at the London School of Hygiene and Tropical Medicine.
Avatar therapy
Hearing voices is one of the most well-known symptoms of the mental health problem schizophrenia. In some cases medication can get rid of them, but a quarter of patients find these voices do not go away. They can not only be distracting and confusing but bullying and unkind, telling patients to harm themselves or others. But research published this week in the British Journal of Psychiatry reports a new therapy using avatars can help to reduce, or even remove, the voices. The BBC's Lorna Stewart has been to see the project in action.
Big brain projects
When it comes to our understanding of how the mind and the brain work, there are high hopes for several new brain projects which map the brain in more detail than ever before. In the US scientists are working out the details of President Obama's $100 million BRAIN initiative, and the EU is funding the billion euro Human Brain project. But what will these expensive projects tell us, and are we even asking the right questions? Mind Hacks blogger Vaughan Bell, from Kings College London, analyses the debate.
Picture credit: AFP/Getty Images
Last on

Chapters
Vaccine Confidence Project

A new online tool for anti-vaccine sentiment

Duration: 09:43

Avatar therapy

Using avatars to treat people with schizophrenia

Duration: 06:13

Big brain projects

The Health Check guide

Duration: 10:11

Avatar therapy

Three avatars created by patients with schizophrenia. They are avatars which look and sound like the voices they hear as part of their illness.

Picture credit: Prof Julian Leff, UCL

Broadcasts