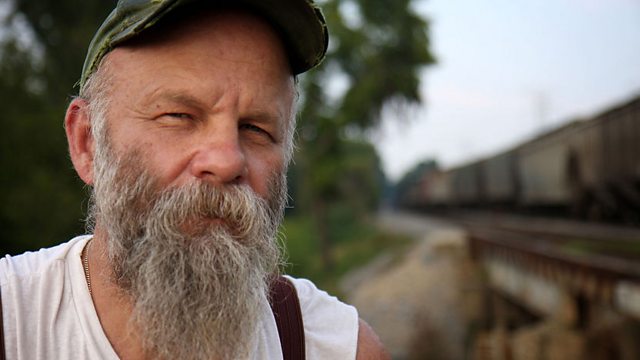 Why not knowing who Jools Holland was changed Seasick Steve's life
Seasick Steve talks about his new album 'Hubcap Music' and recording it on an old fashioned tape recorder and a guitar made out of two hubcaps and a gardening hoe.
He also reveals why his wife isn't going to be happy about his appearance.
Seasick Steve's album 'Hubcap Music' is out now and is on tour around the country.