Main content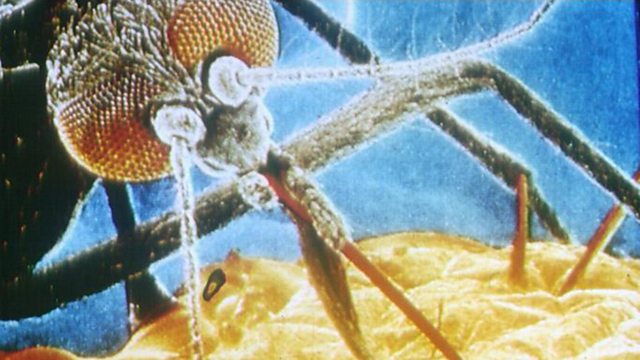 Malaria in the City
Malaria being defeated by cities, a green cityscape to cool buildings, and the fate of ancient Mesopotamian cities with parallels in modern day Syria.
Research looking at the prevalence of malaria stretching back to 1900 shows the urban environment has played a major role in halting the spread of the disease. Researchers found levels of malarial infection have reduced with the growth of urban areas. They say the most likely cause is the loss of habitat for the mosquitos who find life hard in the concrete jungles of the world, with a lack of clean water for breeding and a more densely packed population who are easier to access with preventative measures and medical treatment.
Staying with cities we visit the Chelsea flower show and look at exhibits demonstrating scientific and ecological principles. Nigel Dunnett, Professor of Planting design at Sheffield University, UK, designed the Planting for London 2012 Olympic park. But his exhibit at Chelsea is an urban rooftop garden – a structure of wood decking, pebbles, plants, and flowing water which could help encourage wildlife, cool buildings and purify drinking supplies anywhere in the world.
And we look at how the collapse of an ancient urban civilisation in Syria has parallels with modern day events there. Archaeological records point to the destruction of a large trading centre during the bronze age and suggest war between different ethnic groups and climate change may have been responsible.
Last on

Chapters
Malaria

Cites help reduce malaria infection rates

Duration: 04:59

Chelsea Flower Show

Plants to cool cities.

Duration: 05:42

Syrian Archaeology

Lessons from Ancient Syria.

Duration: 05:49

Broadcasts