Main content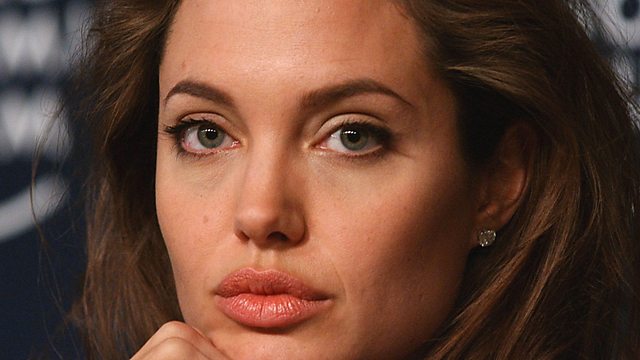 Cancer Risk and Romanian crime
Assesing the probabilities of cancer and is the UK suffering a Romanian crime wave?
As Angelina Jolie announces that an 87% cancer risk has prompted her to have a double mastectomy, Tim Harford assesses the probabilities associated with the disease and speaks to Dr Kat Arney from the charity Cancer Research.
Has the UK been hit by a Romanian crime wave? In a recent edition of a BBC radio debate programme Any Questions, political personality Christine Hamilton, claims it has. More or Less checks the numbers and speaks to the Romanian ambassador, Dr Ion Jinga.
(Image: Angelina Jolie. Credit: AFP/Getty Images)