Main content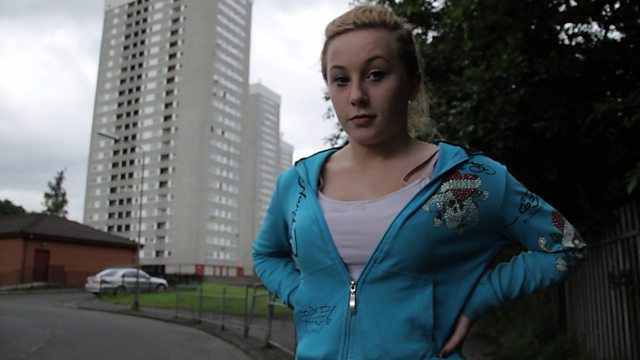 Teenage poverty in the UK - Shelby's story
Shelby is 17 and lives on her own in Glasgow. Shelby describes her experiences of being unemployed. Now on a work placement scheme, she discusses the difference this has made to her. However, the pay is only £55 per week, the same as her job seekers allowance was.
Shelby tries to budget but often runs out of money and is constantly hungry. We see her struggle to furnish her flat and her seeking help from a credit union. Shelby reflects on the difficulties in her family relationships that have led to her current situation and describes how difficult it is to live without parental support.
Finally we learn that a few weeks later she discovers she is pregnant and therefore fails to secure a full time job at her placement.
There are references to, and images of, smoking in this clip.
Duration:
More clips from Growing up Poor