Main content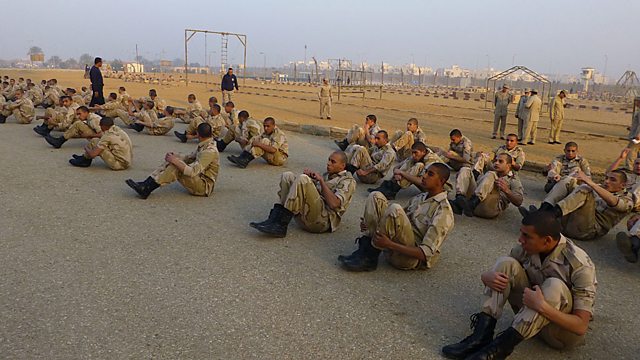 Men in Uniform
Can Egypt's police force rebuild its reputation and will the army stay out of politics? Shaimaa Khalil gets special access to Egypt's Police Academy.
The army has long been the dominant force in Egyptian society, while the police have ruled the streets with a rod of iron. For now the military has relinquished its hold on politics and the police officers have retreated to their barracks.
With special access to Egypt's Police Academy, which is training up a new generation of officers, Shaimaa Khalil asks if the police can rebuild their tarnished image and reinstil badly needed security to the streets. She also asks if the military men will remain out of politics, despite the chaos in the country.
Produced by John Murphy.
(Image of police recruits being put through training. BBC Copyright)
Featured in...
After the overthrow of President Mubarak, how is Egypt managing its state of upheaval?