Main content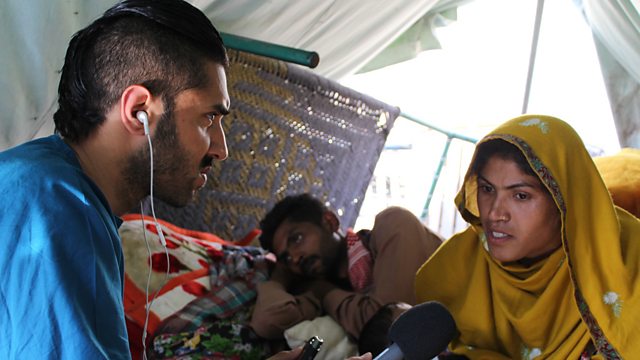 More Trouble With Pakistan's White Stripe
Mobeen Azhar explores how Pakistan's blasphemy law is being used to persecute the country's Christian minority.
Pakistan's Christian minority is facing persecution through the controversial and far reaching blasphemy laws. Earlier this year, 120 Christian-owned homes in Joseph Colony, Lahore, were burnt down after one Christian man was accused of insulting the Prophet Mohammed.
As Pakistan completes its first democratic transition, minority rights have been an electoral non-issue. Mobeen Azhar speaks to cricketer turned politician, Imran Khan, to ask why. Many Pakistanis now believe the nation is at a cross roads. We hear from senior Christian politician, Akram Masih Gill, who has called for a separate province for Pakistan's Christians.
Mobeen also hears from families who have been forced to flee persecution, a social worker who devotes his life to relocating Christians families who have been forced into hiding and Bushra Masih, the sister of the man at the centre of the Joseph Colony burnings.
(Image: Reporter Mobeen Azhar speaking to Bushra Masih. Her home was burnt down after her brother was accused of insulting the Prophet Mohammed)