Main content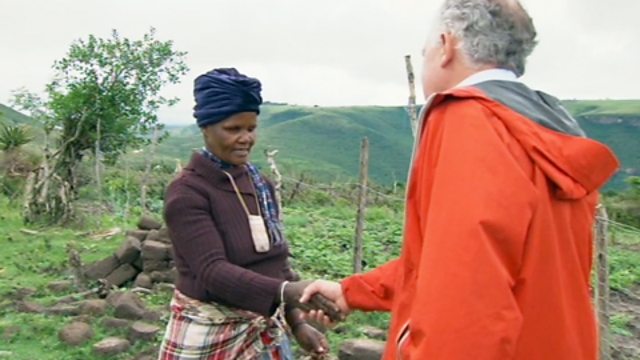 Peter Hain visits Marikana massacre victim's village
Peter Hain visits the village of Msikithi in the Eastern Cape, which was home to Mafolisi Mabiya. Mafolisi was one of 34 victims of the Marikana massacre in August 2012.
The Marikana mine is over 1000 km away from the village, but migrant labour is still essential for the profitable running of South Africa's mines, just as it was in the days of apartheid.
The village is exceptionally remote, accessible only on foot during the rainy season. The villagers eke a meagre existence as subsistence farmers, and many young men leave to find work in the mines and big cities, sending money home to their families in the village.
Duration:
More clips from South Africa: The Massacre that Changed a Nation
More clips from This World