Main content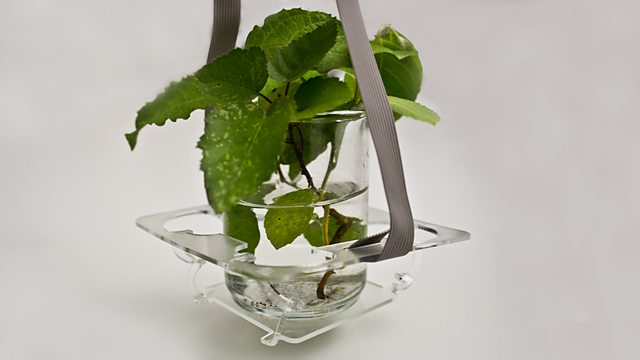 Laser Origami
How lasers are quicker on the draw than 3 D printing; Brian Eno creates music in hospitals; an African renaissance in writing as Teju Cole champions tweets as literature.
One of the highlights from the Computer Human Interaction conference recently in Paris was laser origami. Among the delegates showing off the latest in interfaces and gesture control was a group demonstrating the virtuosity of laser cutters. The proponents of laser origami mounted a challenge to 3D print making champions, arguing that 3 D printers are still slow and take a long time to fabricate objects. On the other hand there are other fabrication machines such as laser cutters which cut in 2 D and then can assemble the parts into 3 D objects. Click talks to Stefanie Mueller.
The innovative artist Brian Eno has experimented with many art forms over several decades, especially embracing computer generative art. Now Eno has incorporated some of the ideas to create a site-specific piece for a hospital in southern England, fusing visual art with music. Eno explains that the visual work, 77 million paintings, has been developed with "a piece of software that selects images at random and combines them to create ever-new combinations". Brian Eno talks to Colin Grant about how he has fashioned, digitally, a quiet room and relaxing space for patients in need of healing.
At a recent festival in the republic of Congo, the opportunities that digital publishing offers to writers on the African continent and beyond were widely celebrated. As with other innovations in digital technology, writers in Africa have been able to leap frog and circumvent the restrictions imposed by a lack of an effective infrastructure. One of the stars of the festival was the Nigerian American author, Teju Cole. In just a couple of years, Cole, in experimenting with tools such as Twitter, has garnered tens of thousands of followers and possible future readers. Teju Cole speaks to Click's Sasha Gankin.
(Image: Laser Origami Plantholder courtesy CHI2013)
Chapters
Laser Origami

How lasers are quicker on the draw than 3 D printing.

Duration: 06:40

Brian Eno: Music for Hospitals

Colin Grant talks to Brian Eno about creating digital art for hospitals.

Duration: 05:35

Cole: African writing with digital tools

Teju Cole talks to Sasha Gankin about digital publishing in Africa.

Duration: 05:10