Main content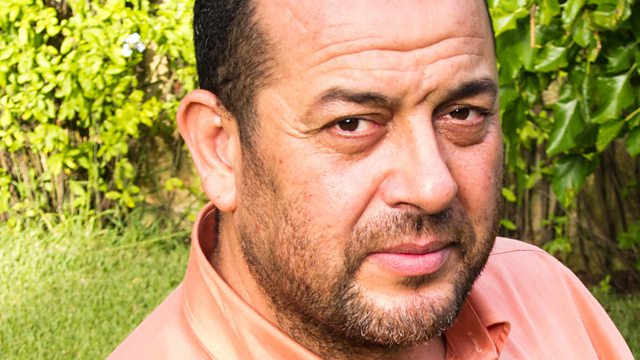 Ahmed Errachidi: My Five Years at Guantanamo
Ahmed Errachidi spent five years at Guantanamo Bay. Nick-named "The General" by prison guards, he got a reputation for being a trouble-maker.
Ahmed Errachidi is a Moroccan chef who spent almost two decades working in London restaurants. But his life took an extraordinary turn when he was arrested on the Pakistan-Afghan border in 2002. He was accused of being an enemy combatant and transferred to Guantanamo Bay, where he spent five and a half years. Outraged at his imprisonment he started protests which earned him a reputation as a trouble-maker. The prison guards gave him the nickname 'The General'. Ahmed was cleared for release in 2007 after a human rights organisation disproved one of the main allegations against him.
In India, an enterprising engineering student has come up with a novel way to stand-up to a wave of sexual crime in India. Manisha Mohan, who's studying automotive engineering, has designed "anti-rape" underwear. The bra is still a prototype but it's designed to deliver a powerful electric shock to the attacker as well as letting the police know where the victim is.
Outlook also speaks to the British documentary maker Polly Morland, who has written a book called "The Society of Timid Souls" which explores the nature of bravery.
(Image: Ahmed Errachidi by Jacquetta Wheeler)
Last on
Manisha Mohan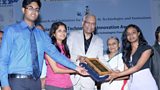 Manisha Mohan, Niladhri Basu Bal and Rimpi Tripathi receive the GANDHIAN Young Technological Award 2013 for their anti-rape underwear design.
Broadcasts