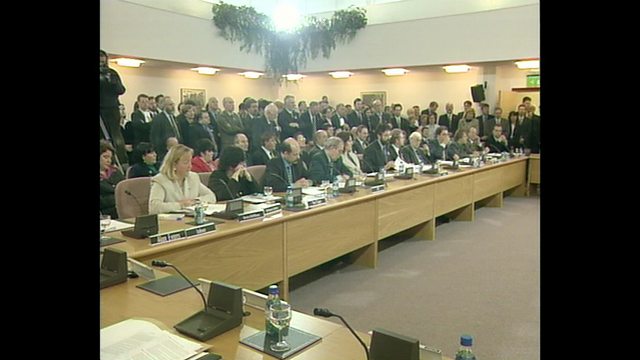 Peace deal is done in Northern Ireland
The BBC's Ireland correspondent Denis Murray reports on the last, dramatic hours leading up to the Good Friday Agreement in Belfast. British Prime Minister Tony Blair and Irish Taoiseach Bertie Ahern give their reaction outside the talks centre at Stormont. The talks' independent chairman George Mitchell gave his final remarks inside the talks centre before formal statements were read out by the party leaders - David Trimble (Ulster Unionist Party), John Hume (SDLP), Gerry Adams (Sinn Féin) and Lord Alderdice (Alliance Party).
Featured in...
The Good Friday Agreement in 1998 signalled an end to the Troubles in Northern Ireland.