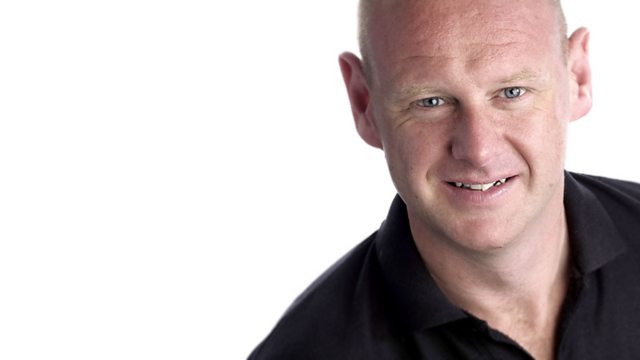 On patrol with the Hampshire Constabulary Marine Unit
This week in the second of his special reports, Neil goes on patrol with the Hampshire Constabulary Marine Unit.
Also, he visits Havenstreet – the home of the Isle of Wight Steam Railway and hears a review of the new Star Trek film.
Hampshire county bowler Steve Whitehead keeps us up to date with developments in the world of bowls, Lena Samuels reviews another DVD and poet Chris Carnegy wonders if two Isle of Wight news stories could be related.
For those on the roads across the south of England, there is travel news as it happens. And a smile is promised as the weekend draws to a close.
Neil's Sunday evening programme is a mix of reviews and previews from the world of arts and culture, mixed with a selection of music that will leave you wanting more.
BBC Radio Solent offers a choice of listening on a Sunday evening.
Neil is on FM, AM online, The Paul Miller Soul Show is on digital radio and online.
Last on
Sgt Tony Birr explains the role of the Marine Unit to Neil Sackley
A-Z Playlist - TV programmes
Animals – Man About The House Of The Rising Sun
Blame It On The Busses - Jacksons
Chris Rea - The Crosroads of hell
Doctor Beat – CSI Miami Sound Machine
Europe – The Final Countdown
Fat Boy Slim – Songs Of Praise You
Got My Minder Set On You - George Harrison
Huey Lewis & The News – Hip To Be Celebrity Squares
Inner City – Good Life
Jamiroquai – Return Of The Space Cowboy Builders
Kandidate – Bad Girls Girls Girls
Lou Reed - Viscious
Make It With You - Bread
New Seekers – Come Softly Softly To Me
Our House - Madness
Pointless Sisters - Automatic
Queen – It's A Kind Of Magic Roundabout
Reilly Ace Of Spies – Motorhead
Steptoe & Son – Cat Stevens
Tom Jones – Green Green Grass Of Home and Away
U2 - Where the Coronation Streets Have No Name
Voice Of The Beehive – Don't Call Me Baby
Walk Of This Is Your Life – Dire Straits
XTC – We're Only Making Plans For Nigel Slater's Food Diary
Year Of The 8 out of 10 Cats – Al Stewart
ZZ Top Of The Form - Legs