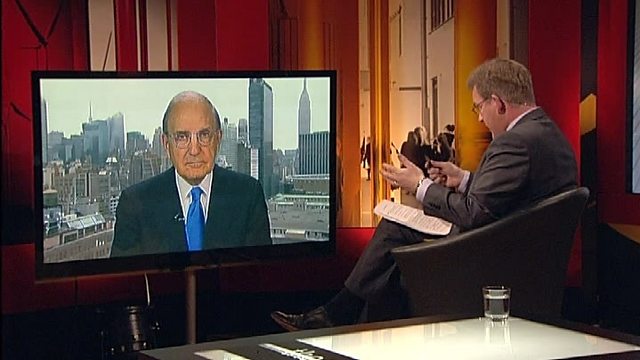 George Mitchell on the Good Friday Agreement, 15 years on
Last year George Mitchell achieved a long-held ambition.
He returned to Stormont with his son, Andrew, to observe the proceedings of a working parliament.
Mark Carruthers catches up with him, and begins by asking if the agreement should be seen as a blueprint which shouldn't be altered - or a work in progress?