Main content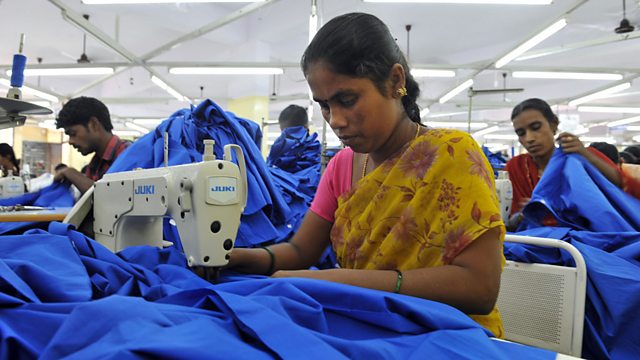 The Garment Industry after Bangladesh
We look at the global clothing industry, from western consumers to Asian producers.
The discount western retailer Primark now says it will compensate the families of victims in the aftermath of last week's tragedy at the Rana Plaza clothing factory in Bangladesh.
We take a wider look at the implications for the global clothing industry and talk to a journalist who went undercover in Bangladesh factories.
Also in the programme Argentina's finance minister goes viral and a little red in the face over a question nobody can get an answer to - how high is the country's inflation?
And we're going to asking which is your favourite airport? And more interestingly perhaps - which is your least favourite?
Our guests today are Professor Ann Lee, the author of "What the US Can Learn from China" in New York and David Kuo from the website Motley Fool in Singapore.