Main content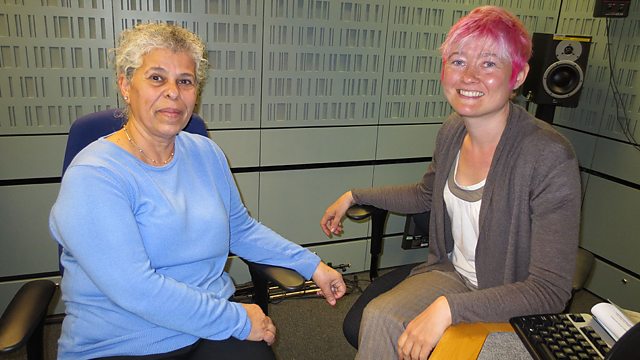 Haifa Zangana: Tortured in Iraqi Jail
Jo Fidgen talks to Haifa Zangana, who was imprisoned in Iraq many years ago, explains why she is still haunted by the experience.
Iraqi novelist Haifa Zangana explains why she is still haunted by her memories of being in prison in Iraq in the 1970s, and why she is determined to fight for women imprisoned in Iraq today. Also in the programme, Dennis Tito, the world's first space tourist who's now looking for volunteers to travel to Mars and back.
We also hear from Doreen Kutzke - the German musician who's on a mission to make yodelling fashionable.
Novelist Mahi Binebine tells us about his attempts to understand the young men who carried out Morocco's worst terrorist attack in Casablanca.
And in Witness, we meet Gretchen Klotz Dutschke - the widow of the student leader who was shot in West Berlin, sparking the 1968 student revolutions.
Picture: Haifa Zangana (Left) with in the Outlook studio with presenter Jo Fidgen
Last on