Main content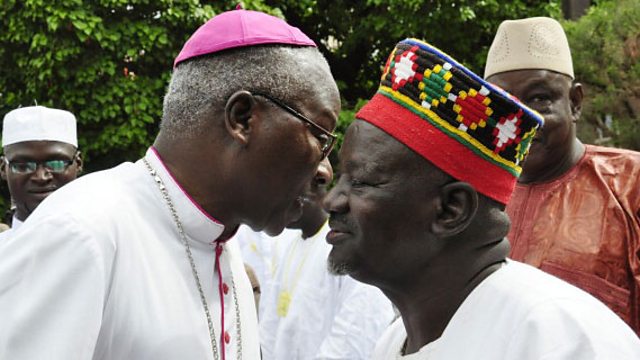 Beyond The War: Faith And Culture In West Africa
Heart and Soul explores the sacred catfish and mud mosques of West Africa.
In the second part of her two-part journey through West Africa which began in Mali, Celeste Hicks crosses the border to Burkina Faso. Whereas the crisis of the last year and take-over of northern Mali by radical Islamists has forced ordinary Muslims there to examine their faith and the role of Islam in the rebuilding of their society, Burkina Faso has a reputation and a tradition similar to that of Mali pre-crisis – a moderate Islam where respect between Muslims and the country's 40% Christian population is paramount; a country where animist practises survive alongside Christianity and Islam. And a country which has watched the social strife and political crisis in its neighbour and is praying that it can escape such turmoil.
Celeste visits the street brewers making the sweet millet beer in the shadow of one of the country's mud mosques, and then she explores the animist traditions which have survived the introduction of Islam and Christianity and now prosper alongside the two main religions and she finds that some even worship both.
Celeste then takes a trip to meet the huge catfish considered so sacred they are given a human burial when they die, with help from the local blacksmith.
Image details: Archbishop of Ouagadougou Philippe Ouedrago (L) congratulates traditional Burkinabe chief the Mogho Naba Baongo (R, king of the Mossi people, at the 'Place de la Nation' square in Ouagadougou on August 19, 2012 as they came to wish a good Eid al-Fitr to the Burkinabe muslims observing Ramadan. AHMED OUOBA/AFP/GettyImages)