Main content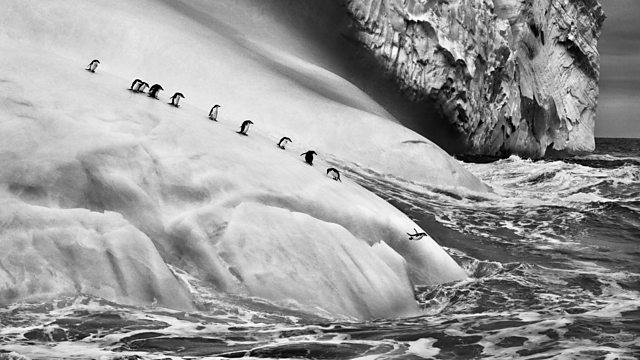 Sebastião Salgado: My Love Letter to the Earth
Matthew Bannister meets Brazilian photographer Sebastião Salgado and Peter Georgescu, a former CEO of a top US advertising agency, talks about his childhood in communist Romania.
The Brazilian born photographer Sebastião Salgado has travelled to the corners of the earth capturing the world in all its glory and all its destitution. He has devoted entire decades to his projects - exploring questions of politics, economics and inequality with photographs of ferocious power and beauty. Sebastiao says his most recent exhibition Genesis, is a "love letter to the Earth and to the resilience of nature". He went to 32 countries over eight years to capture the earth's most remote and untouched areas - and some of the people and animals who live there.
Peter Georgescu is the former chief executive of the top American advertising agency Young and Rubicam. His success in business is all the more extraordinary when you hear about his childhood. Peter was born in Romania in 1939. His grandfather was a leading politician between the wars and his father was a national hero for his work with the resistance against the Nazis during their occupation of the country. But when the Iron Curtain came down and the Soviets took control of Romania, the Georgescu family were declared "enemies of the state". Peter's parents - who had travelled to the United States - were unable to return, and Peter and his brother lived with their grandparents, under house arrest, with dwindling rations and prevented from going to school. Peter Georgescu's book is called The Constant Choice.
Image: Chinstrap penguins (Pygoscelis antarctica) on icebergs located between Zavodovski and Visokoi islands. South Sandwich Islands. 2009. Image copyright: Sebastião Salgado.
Last on