Main content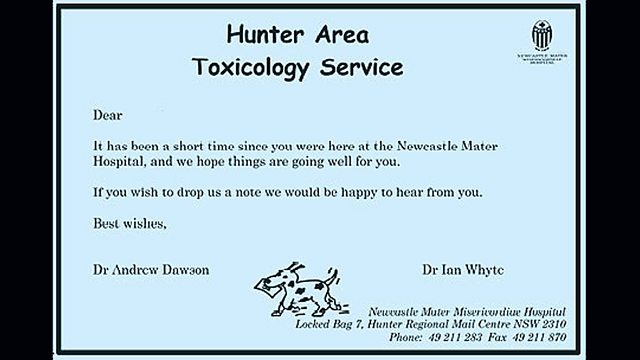 Postcards from the EDge
Reducing repeat suicide attempts by sending supportive postcards; The US campaign to help patients understand prescription medication; The health crisis in CIS countries
Postcards from the EDge
In Australia, suicide attempts account for 5% of all emergency admissions. In an attempt to reduce this figure, a hospital in the Australian city of Newcastle sent patients supportive postcards in the year following their visit to hospital. Five years on, the results of a randomised controlled trial using these postcards have just been published in the British Journal of Psychiatry. Prof Gregory Carter, a psychiatrist at the Centre for Translational Neuroscience and Mental Health, University of Newcastle, is the lead author.
Health Myth
Do tomatoes make your hair grow faster? Trichologist Dr John Gray sets the record straight.
Drug Facts Box
One of the unusual features of the health system in the United States is how actively patients are involved in their own care; not just in choosing their doctors and hospitals, but also in suggesting medicines they think they should be prescribed. It is one of only two countries in the world – the other being New Zealand – that allows pharmaceutical companies to advertise directly to consumers in magazines and on television. But there is concern that patients are not getting all the information they need. One solution to the problem could be a Drug Facts Box, which simply summarises the risks and benefits of every drug. The BBC's Angela Saini reports from Boston, Massachusetts.
Soviet health crisis
In countries of the Commonwealth of Independent States, or CIS, men can expect to die earlier now than during the Soviet era. A 20 year old man in Russia, for example, has only a 63% chance of reaching the age of 60, compared with a 90% chance in Western Europe. Martin McKee, Professor of European Health, London School of Hygiene and Tropical Medicine, is author of a report on the state of health in the former Soviet states. It has just been published in medical journal The Lancet.
Picture credit: Calvary Mater Newcastle Hospital, Australia
Last on
Chapters
Postcards from the EDge

A simple strategy to reduce repeat suicide attempts

Duration: 07:26

Health myth

Do tomatoes make your hair grow faster?

Duration: 01:01

Drug Facts Boxes

The US campaign to make sure patients understand more about prescription medication

Duration: 09:14

Former Soviet Union health crisis

Why men in CIS countries have a lower life expectancy than during the Soviet era

Duration: 08:09

Broadcasts