Main content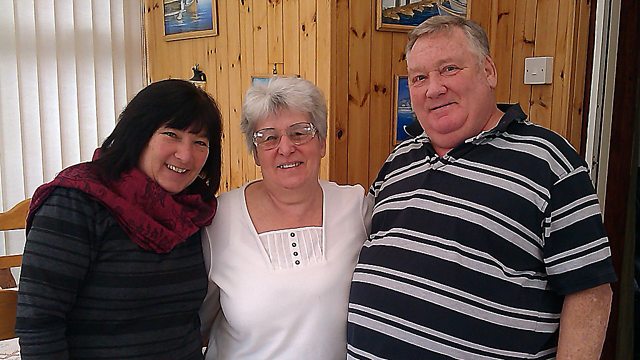 Carol Brothers: 'I was dead for forty-five minutes'
Matthew Bannister meets Carol Brothers, the British woman who died of a cardiac arrest, but then came back to life.
On today's Outlook, when Carol Brothers suffered a cardiac arrest in February of this year, she was dead for 45 minutes, and her family had to discuss which of her organs could be donated. The local church even announced her death. But Carol woke from her coma and she tells Matthew Bannister her incredible story of coming so close to death. We also hear from her husband David and her daughter Maxine. Dr Sam Parnia, author of The Lazarus Effect, explains the science behind such remarkable recoveries.
Also in today's programme, we meet Zanele Muholi, the South African photographer who has set out to change the perception of black lesbian women in the country.
And in our Witness segment we hear the extraordinary story of one woman who lived through the Matabeleland massacres in Zimbabwe during the early 1980s. *** Please note this edition of Witness contains graphic descriptions of violence which are very disturbing ***