Main content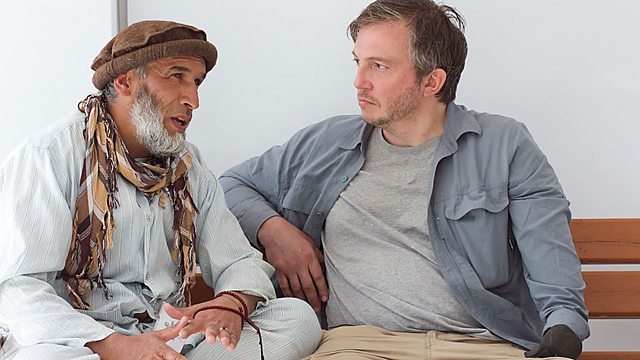 Giles Duley: Why I had to go back
Matthew Bannister catches up with photographer Giles Duley, who lost three limbs while on assignment in Afghanistan. He has returned to the country to photograph other amputees.
The British photographer Giles Duley is lucky to be alive, in 2011 he was taking pictures of American soldiers in Afghanistan, when he stepped on a landmine. He lost both his legs and one of his arms. But Giles made a remarkable recovery and, just last year, he returned to the place where he was injured. Giles Duley says he was inspired by the work of Gino Strada, an Italian surgeon who has devoted his whole life to treating people wounded by conflict. Gino told Matthew Bannister about the hospital he is currently running in Sudan.
Then, we hear from a lesbian, gay and transgender gospel trio from the American state of North Carolina. Although they want to be defined more by their music than their sexuality, their struggle with being rejected by some Christians who believe homosexuality is a sin has been an important part of their lives.
We also hear from Myint Soe, a Burmese chef who – for more than ten years – prepared the meals of pro-democracy leader Aung San Suu Kyi. He told Matthew Bannister about "the Lady's" favourite dishes.
And, on Witness, we focus on the tragic story of "Operation Babylift" to evacuate children from the Vietnam War.
Picture: Giles Duley (R) visits a charity-run hospital in Afghanistan.
Dr Gino Strada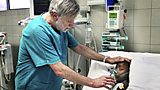 The Italian surgeon who has devoted most of his life to treating people wounded by conflict.