Main content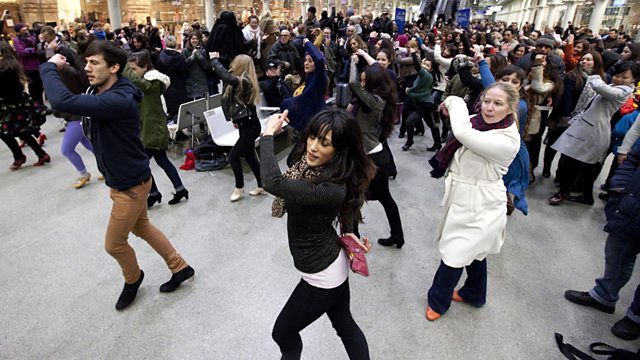 Flashmob Flamenco
Spain's current economic crisis is seeing the return of flamenco as a form of protest. Jason Webster explores its history.
In recent years, flamenco has become an increasingly respectable art-form, both in Spain and internationally. But in the last few years it has been used as a voice of protest against the current financial meltdown, which is hitting the Andalucia region particularly hard. Most notable is the flamenco "flashmob", a sudden public assembly of dancers and musicians performing in branches of Spain's under-fire banks, with massive YouTube success.
This continues a long tradition of political dissent within flamenco that's little known beyond its inner circle – and even here, it is often played down. Author and erstwhile flamenco student Jason Webster, explores this history, meeting musicians who have protested against the Franco regime and the contemporary economic situation, and examining some of the contradictions of Spain's recent past along the way.
(Image: Flamenco flash mob. Credit: David Parry/PA Wire)