Main content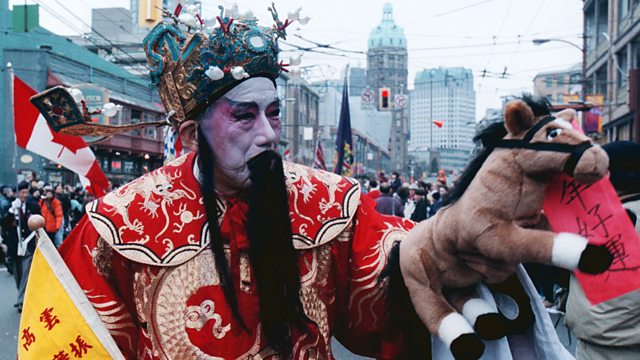 Chinese Christians in Vancouver
Heart and Soul marks Easter and celebrates Chinese New Year with the Christians of Vancouver.
Matt Wells spends Chinese New Year weekend in Vancouver to hear how the population in the city mix a strong evangelical faith with Chinese traditions. Nearly half a million people of Chinese descent live in Vancouver on Canada's West coast; the highest concentration of Chinese population in the entire North America. A quarter of these practise Christianity, more than those practising Buddhism.
Over the weekend of Chinese New Year, Wells visits several churches in the booming suburb of Richmond where dozens of Christian churches have sprung up to serve increasingly mainland-Chinese immigrants. He hears how the younger generation of churchgoers are starting churches of their own, where English is the main language of worship. He also hears about the many home-grown Canadians view even wealthy Chinese immigrants with suspicion - a legacy of Canada's past discrimination aimed specifically at the Chinese, who were denied full rights until 1967.
He finds a young vibrant Christian community split between Roman Catholics and evangelical Christians who have different attitudes to the traditional Chinese festivals as the Year of the Snake begins.
He also find out the role of the huge population in China usurping the USA in becoming Canada's biggest trading partner.
Last on
Broadcasts