Main content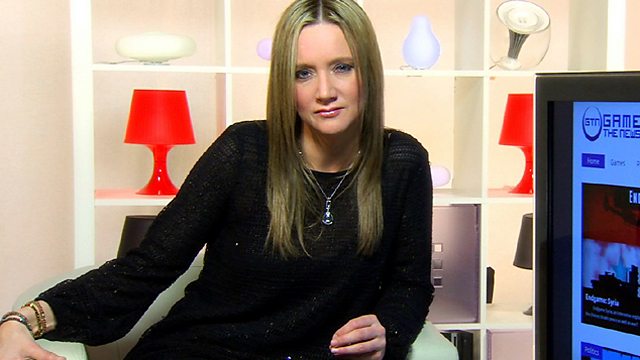 Webscape: Create simple GIF animations
From GIF animators to games based on news - this week's top websites and apps reviewed.
Kate Russell's weekly review of websites and apps.
Master stop-motion animators like Tim Burton and Aardman had to begin somewhere - and you could get started with a simple animated GIF-maker at makeagif.com (http://makeagif.com/)
Just add the images to the app, chose the speed and the size to run them at, and the site will create them.
For more control, there is a great open source image editor called Gimp (GNU Image Manipulation Program). (http://www.gimp.org/)
It has professional standard editing tools and a simple tutorial you can follow to make animated GIFs using layers. (http://www.gimp.org/tutorials/Simple_Animations/)
Microsoft's app universe might not be as big as the other major players yet, but it is beginning to bulk-up with some nice content.
For photo editing, Super Camera is a promising contender in a sector with typically stiff competition. (http://www.windowsphone.com/en-us/store/app/super-camera/f5a24e8b-5add-4487-80b2-3b92abf6a83e)
The interface is fresh and fast and there are lots of editing options. There is also an option to make animated GIFs from your camera reel, which is perfect for low bandwidth sharing.
It can sometimes be hard to take in the news, but a group of gamers have come up with an interesting take on it.
Game The News is a university funded project which is trying lots of different ways to deliver news and current affairs with a gaming twist – potentially attracting a new generation of consumers and provoking deep thought about the issues.
Find out more at http://gamethenews.net/
Opera just became a serious browser contender for Android, as the latest beta release went live this week. (http://www.opera.com/mobile)
It packs the same basic architecture as its Chrome and Safari counterparts for smoother, faster browsing.
There is a fresh new design adding folders to the speed-dial page, off-road mode to cut down on data and HTML5 support.
Duration:
More clips from 09/03/2013 GMT