Main content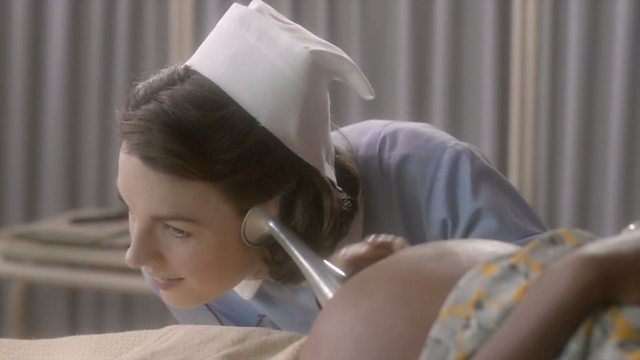 Jenny meets Monique Hyde
Cynthia's district nursing rounds find her and Sister Evangelina administering injections to diabetic John Lacey, a deplorable bully, who when faced with the needle comes over all cowardly.
However, Sister Evangelina out maneuvers him and gets the task done.
At the antenatal clinic Jenny books in mother-to-be Monique Hyde. Haling from warmer climates than Poplar, Monique has not long been in the country and she and Jenny bond over adjusting to the distinct ways of the East End and its inhabitants while Monique's neighbor can be heard disciplining her daughter in the waiting room.
Duration:
More clips from Call the Midwife