Main content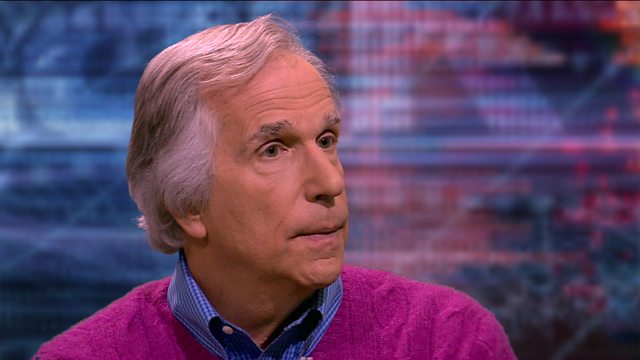 'You don't outgrow dyslexia, you learn to negotiate it,' - Winkler
Actor Henry Winkler gained global fame in the 1970s playing Arthur "the Fonz" Fonzarelli in the TV sitcom Happy Days.
He achieved success as an actor despite struggling with severe dyslexia.
His own difficulty at school and turbulent relationship with his parents led him to campaign for greater public understanding of the condition.
He told Stephen Sackur how he had to overcome his embarrassment at reading during auditions and rehearsals.
Duration: