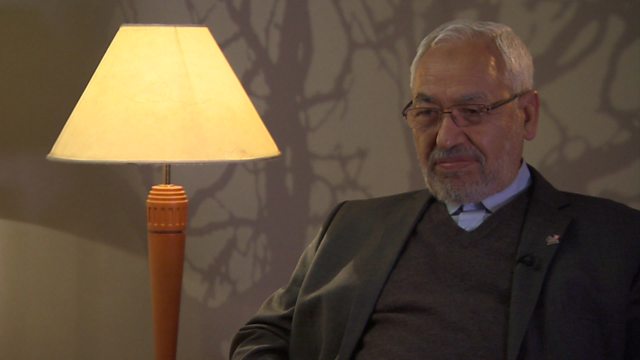 Ennahda leader: Tunisia is not sliding into civil war
The government in Tunisia has been in turmoil since the assassination in February of lawyer Chokri Belaid, the leader of a leftist and secular political party.
His murder sparked mass protests across the country. Some believe he was killed at the behest of the Islamist governing Ennahda party - an accusation they deny.
The political unrest led to the resignation of Prime Minister Hamadi Jebali whose call for the establishment of a technocrat government to deal with the crisis was not shared by the rest of Ennahda's senior members.
The movement's leader, Rached Ghannouchi, told Stephen Sackur that Ennahda is committed to democracy.