Main content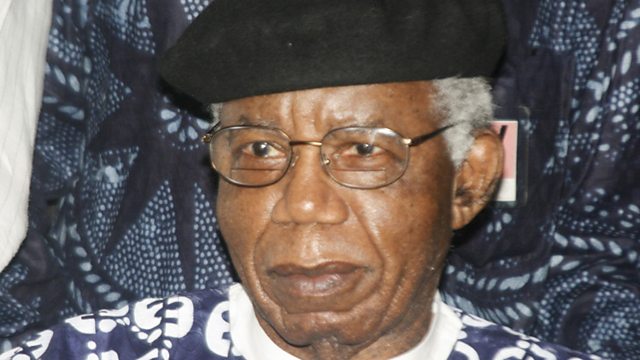 The death of Chinua Achebe
Chinua Achebe obit; Joe Driscoll and Sekou Kouyate;
The best of the world's arts, film, music and literature brought to you every day. Presented by Anna McNamee.
Chinua Achebe
The acclaimed novelist and poet, known as the father of modern African literature, has died at the age of 82. The Nigerian writer and broadcaster Gabriel Gbadamosi pays tribute and tells me how influential Achebe has been.
Joe Driscoll and Sekou Kouyate
The sweet, sweet sound of a West African-American collaboration - or what happened when the Guinean kora player Sékou Kouyaté met the New York musician, rapper and beatboxer Joe Driscoll. They perform "Lady" from their album 'Faya' live in the studio.
Image: Chinua Achebe. Credit: Abayomi Adeshida/Getty.
Chapters
Chinua Achebe

The acclaimed Nigerian novelist and poet dies at the age of 82.

Duration: 07:16

Joe Driscoll and Sekou Kouyate

They perform "Lady" from their album 'Faya'live in the studio.

Duration: 09:22