Main content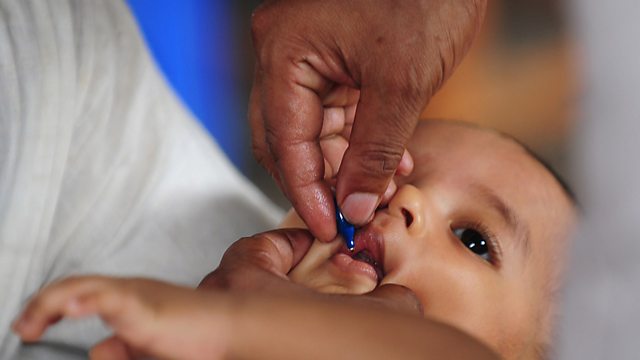 Deworming and Vitamin A supplementation in India
The largest clinical trial ever carried out; Forcing tobacco companies to admit they've deceived the US public; A new nutrition index rating global food and drinks manufacturers
Vitamin A and deworming study
The long-awaited results of the biggest clinical trial that has ever been carried out have just been published in the medical journal Lancet. One million young children from 10,000 Indian villages took part and the idea was to trial two health interventions, deworming and Vitamin A supplementation, which are often thought of as magic bullets. Sir Richard Peto, Professor of Medical Statistics & Epidemiology at the University of Oxford, speaks exclusively to Health Check about the results.
Cigarette advertising
A long-running legal battle between the US government and tobacco companies may be close to an end. A federal judge has ordered tobacco firms to pay for a public advertising campaign about the effects of smoking and admitting they lied about the dangers of cigarettes. Ben Wright reports from Washington.
Access to Nutrition Index
The Access to Nutrition Index has just been launched and it rates the leading 25 global food and drink manufacturers on their policies, marketing and products relating both to obesity and under nutrition. Between them these affect two billion people. They have also created mini-indices for Mexico, India and South Africa in the hope of seeing changes at a local level. Inge Kauer is the Executive Director of the Access to Nutrition Index.
Picture: Vitamin A capsule being administered to a child.
Credit: AFP/Getty Images
Chapters
Vitamin A supplementation and deworming in one million Indian children

Unexpected results from the largest clinical trial ever carried out

Duration: 06:17

Corrective statements

Forcing cigarette companies to admit they have deceived the US public

Duration: 05:35

Global Access to Nutrition Index

A new index rating the top 25 global food and drinks manufacturers

Duration: 04:52