Main content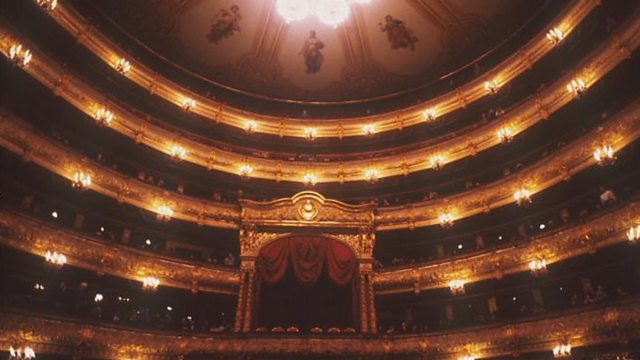 Bolshoi Scandal
Bolshoi Scandals; Author Mikhail Shishkin; 'Rite of Spring' Centenary
A Russian focus today presented by Anna McNamee.
Bolshoi scandal
Following an acid attack on its director, the Russian ballet company the Bolshoi is in danger of gaining a reputation for intrigue. The Russian cultural commentator Konstantin Von Eggert tells us more.
Mikhail Shishkin
Arguably Russia's greatest living writer Mikhail Shishkin talks about his latest book The Light and the Dark (original title - Pismovnik) which deals with love, death and time.
The Rite of Spring
In the centenary year of the first performance of Stravinsky's masterpiece, we recall the uproar the Nijinsky-Diaghilev ballet caused at its first performance in Paris in 1913.
Image: Inside the Bolshoi Theatre
Chapters
Bolshoi scandal

We hear the latest about the scandals engulfing the world's biggest ballet company.

Duration: 04:21

Mikhail Shishkin

Arguably Russia's greatest living writer, talks about his new book The Light and the Dark.

Duration: 05:59

The Rite of Spring Centenary

We recall the uproar at the first performance of the Stravinsky ballet in Paris in 1913.

Duration: 06:22