Main content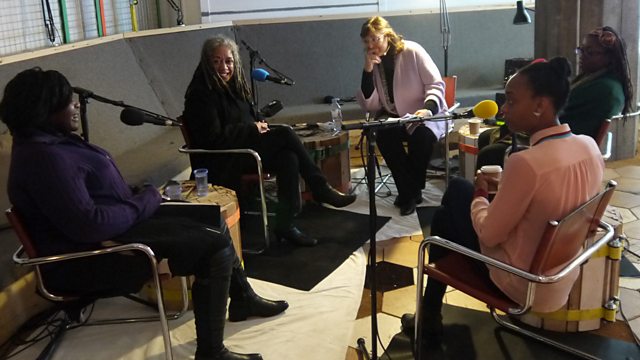 The Forum @ London's South Bank: A celebration of women of African and Caribbean descent.
The Forum @ Women of the World festival: a gathering to celebrate female creativity and discuss the challenges women face across the globe.
This week's Forum visits the Women of the World festival at London's South Bank cultural centre, where Bridget Kendall is joined by four extraordinary women, each with a different story to tell, and all of them inspiring role models in their own fields: Ghanaian blogger and fashion label owner Nana Darkoa Sekyiamah, Jamaican performance poet Jean 'Binta' Breeze, Jamaican-British cellist, singer and composer Ayanna Witter-Johnson and Nigerian-British space scientist Maggie Aderin-Pocock. How hard was it to achieve their ambitions? And what do they see as the biggest obstacles for women in the world today? With live music from Ayanna Witter-Johnson and poetry readings by Jean 'Binta' Breeze.
Chapters
Nana Darkoa Sekyiamah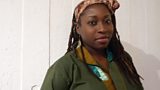 Nana Darkoa Sekyiamah is Programme Officer for Fundraising & Communications at the African Women's Development Fund. She is the editor of 'Women Leading Africa: Conversations with Inspirational African Women'. Prior to working at AWDF she was a leadership trainer with the Metropolitan Police Service in the U.K. She is also passionate about social media and co-authors a blog on African women's diverse sexualities, the convenor of Fab Fem, a group of feminists who meet regularly in Accra, and the co-owner of Ghanaian fashion label Maksi Clothing.
Jean 'Binta' Breeze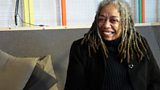 Jean 'Binta' Breeze is a poet, actress, dancer, choreographer, film writer and theatre director. She has released five poetry books, Riddym Ravings, Spring Cleaning, On the Edge of an Island, The Arrival of Brighteye and The Fifth Figure, as well as several records and CDs, including Tracks with the Dennis Bovell Dub Band and Riding On De Riddym: selected spoken works. Third World Girl: Selected Poems (with DVD) was published in 2011. She has performed her work throughout the world, including tours of the Caribbean, North America, Europe, South East Asia and Africa.
Maggie Aderin-Pocock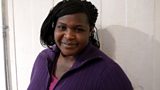 Dr Maggie Aderin-Pocock is a space scientist, mechanical engineer and science communicator. She has worked on building a high-resolution spectrograph to bolt on to the Chilean Gemini telescope and on innovative, bespoke satellite sub-systems that monitor wind speeds and other variables in the Earth's atmosphere so we can expand our current knowledge of climate change. One optical subsystem was being developed for the James Webb Space Telescope; this joint ESA-NASA venture is due to replace the Hubble Space Telescope in around 2018. Maggie is passionate about presenting science to a bigger audience: out of the estimated 100,000 people around the world who have heard Maggie's talks, around 60,000 have been children in the UK. Her Tour of the Universe show takes school pupils on a journey through the solar system, out to the Milky Way and beyond.
Ayanna Witter-Johnson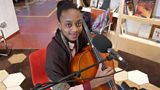 Vocalist, cellist and composer, Ayanna Witter-Johnson is a pioneer of Black folk music and is the first non-American to win the legendary Amateur Night at the Apollo Theater in Harlem. She has developed musically from a diverse background of mixed cultures: her compositional versatility includes writing for the symphony orchestra, chamber ensembles, big bands, string quartets and choirs, as well as songs, soundscapes and pieces for solo instruments and tape, across a range of styles including jazz, classical, contemporary, R&B, soul, reggae, electro-acoustic and black folk. In 2012, she was nominated for the Best Jazz Act at the MOBO awards. In 2011, she was awarded a Special Commendation from the MBF's Peter Whittingham Jazz Award Panel.   Her first EP, Truthfully, was released in 2011. Her debut album will be released in 2013.
60 second Idea to Change the World
Nana Darkoa Sekyiamah says that every person who can write in one of the world's major languages should capture the story of at least one woman who is illiterate or who speaks a language that is disappearing. This should be compulsory, a kind of national service. That way we can record a much wider range of stories than we do at present and maintain knowledge and history – or should that be 'herstory' - for future generations.
In Next Weeks' Programme
The Forum joins in the What If season here on BBC World Service. Bridget Kendall will be asking theoretical physicist Michio Kaku, neuroscientist Barbara Sahakian and writers Paul Fournel and Karen Lord to present their very own what if scenarios, in 60 seconds each of course!