Main content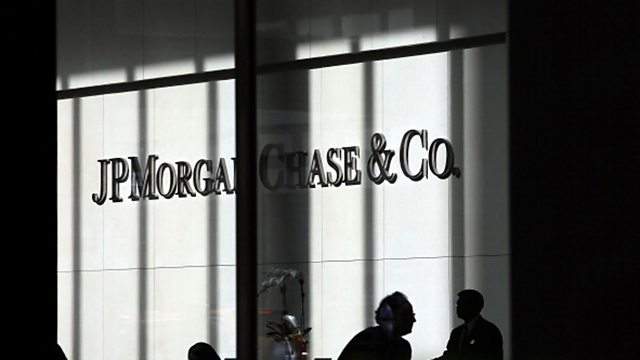 JP Morgan savaged by US Senate report
America's biggest bank is savaged over the London Whale fiasco. What next for the bank?
A Senate report savages America's biggest bank over the London Whale fiasco but one of JP Morgan's bosses says it wasn't her fault. What will it do for the reputation of JP Morgan?
Also - from chariots to tube trains, should an ancient Roman road stop a modern Greek metro system in its tracks?
That and more on World Business Report.
(Image: People pass a sign for JPMorgan Chase & Co. at it's headquarters in Manhattan on October 2, 2012 in New York City. Credit: Spencer Platt/Getty Images)