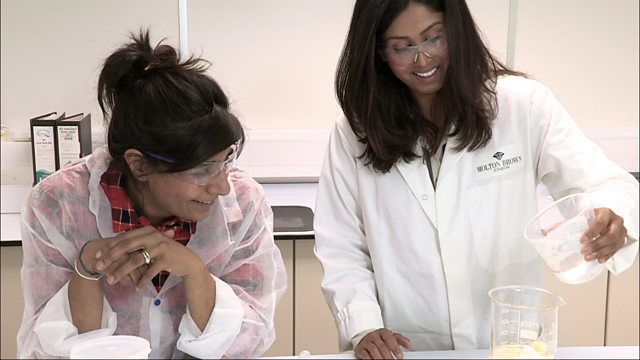 Developing and testing new sun creams
Rani Price meets Nirmita Sheth, a young scientist who develops new cosmetics. Rami learns about moisturisers that contain Sun Protection Factors (SPFs) and helps Nirmita to make a new formulation. Nirmita describes how she started her career as a beautician and then went to university to earn a degree in chemistry.
Rani then meets Dr Anthony Jeremy who uses human skin samples grown in the lab to test cosmetics. He explains the role of stem cells in his research.