Main content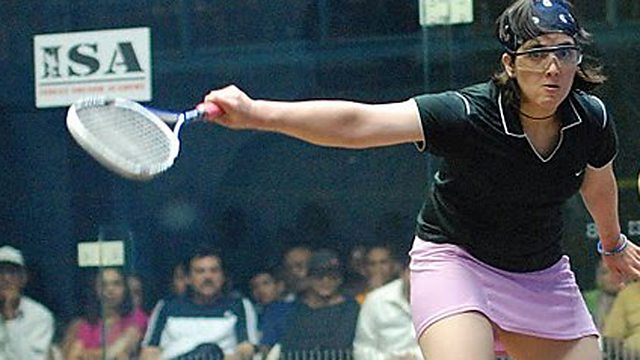 Maria Toor Pakay: 'I Risked My Life To Play Squash'
Matthew Bannister meets Maria Toor Pakay, the Pakistani squash player who needed army protection to play the sport at home.
Maria Toor Pakay is so passionate about sport that she once disguised herself as a boy to enter a weightlifting competition. She comes from Waziristan - the ultra conservative region of Pakistan which is home to the Taliban, where many strongly believe that women should not take part in any kind of sport. Despite this Maria has now become a world class squash player.
She is even being trained in Canada by the former world champion Jonathon Power. But her journey to the top of the sport has been very tough. Matthew Bannister speaks to Maria and her trainer Jonathan in Toronto, and her father Shamsul who encouraged his daughter to follow her dreams.
And we visit Anthony Pisano, the 84 year old man in New York who invites passers-by into his home to see his collection of objects from all over the world.
Picture: Squash player Maria Toor Pakay on the court.