Main content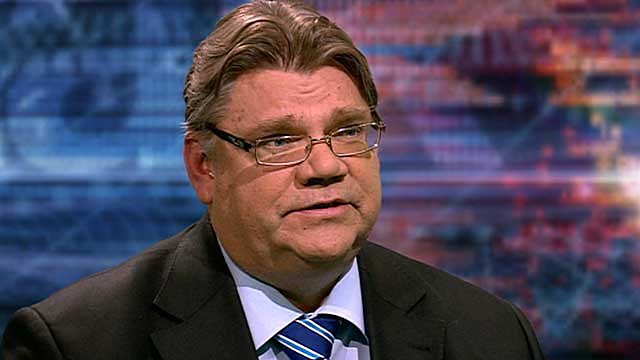 'Nobody is hated by the Finns Party'
The Eurosceptic, nationalist Finns Party - also know as the True Finns - went from being a minority group to a major force in Finnish politics after stunning electoral success in 2011.
But the party's reputation has been marred by accusations of racism and intolerance after several of its MPs made derogatory remarks about immigrants, Islam, and homosexuality.
Timo Soini, leader of the Finns party, told Stephen Sackur his party is not racist.
Duration: