Silence
What role does silence play in our increasingly noisy lives? Why can silences be so poignant or so awkward? Strangely for radio, the programme will contain lots of silence… and the thoughts of musicians, scientists, religious thinkers and others.
(Image: The inside of the anechoic chamber room, one of the quietest rooms on earth. Credit: BBC Copyright)
Last on
Mon 11 Mar 2013
11:32

GMT
The Anechoic Chamber Room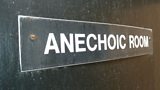 The chamber at UCL in London is designed to reduce reflection and external noise.
Steven Nevard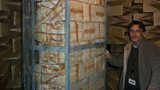 Runs the chamber rooms, he is showing us an example of sound reducing wedges.
Mike Williams inside the room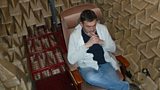 The walls are lined with a sound absorbent material to minimise reflections.
Silence is golden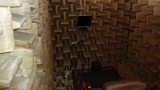 A room, within a room, within a room...