Main content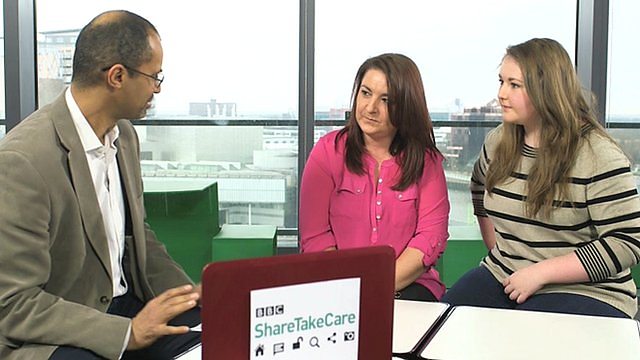 Becky outdoes mum Sarah in the online safety stakes when our digital detective gets to work
Online security expert Tom Ilube meets mum Sarah and teenage daughter Becky. With only their names and the town they live in to go on, he's tracked down plenty of personal information and posts that weren't supposed to be public.
This is part of Share Take Care, a BBC initiative marking Safer Internet Day, Tue 5 Feb 2013.
Duration:
Featured in...
Video guides covering online privacy, safety and security at home and out and about.

Helping parents understand the risks of using the internet and oversharing online.