Main content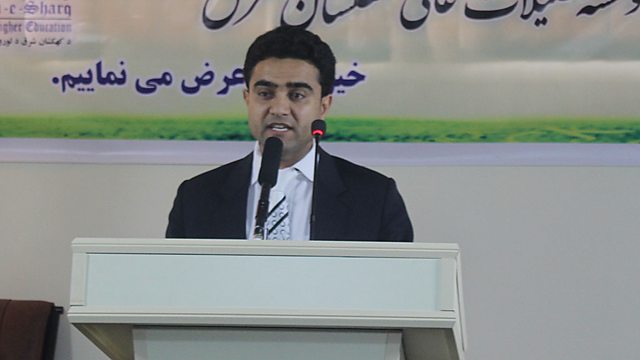 Carpet Weaver to University Founder
Afghan Masoud Juya tells Matthew Bannister how he escaped the family carpet-weaving business by starting a school, and has now gone on to co-found a university in Herat.
Afghan Masoud Juya was weaving carpets in the family workshop by the age of five. By the time he was 14, he had started his own school. Now 28, he has just inaugurated a private university in his home city, Herat.
Also, la Locanda dei Girasoli, the Sunflower Inn, a restaurant created to provide work opportunities for people with Downs Syndrome.
And US Marine Sebastian Gallegos demonstrates the cutting edge bionic arm which he controls with signals from his brain.
Picture: Masoud Juya speaking at the inauguration of his private university
La Locanda dei Girasoli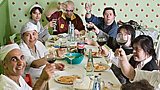 La Locanda dei Girasoli is a pizzeria in Rome founded by the families of young people with Down's syndrome. They're trained to work in the restaurant, and the business thrived until the current economic crisis in Italy.