Main content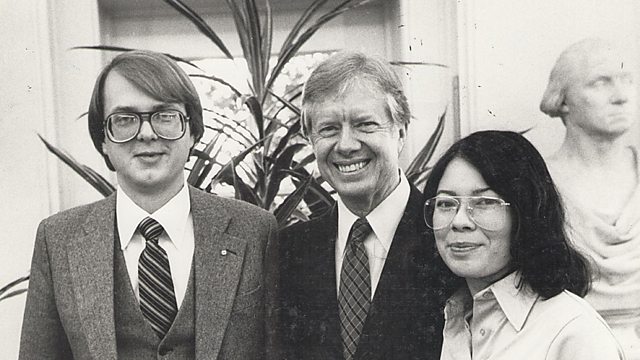 The Truth Behind the Movie Argo
How six American embassy staff escaped during the Iranian hostage crisis of 1979. Matthew Bannister meets members of the group, and one of the Canadians who offered them shelter.
During the Iranian Revolution of 1979 militant students took 90 people hostage at the American embassy in Tehran. But a group of six embassy staff managed to escape, and the story of how they made it home has now been told in the Hollywood film Argo.
After several months in hiding, sheltered by Canadian diplomats, the group posed as a film location scouting team to make it out of the country. The elaborate CIA led escape plan only came to light many years later when classified documents were released by the American government.
Matthew Bannister meets Mark Lijek and his wife Cora, and Zena Sheardown, the wife of the late John Sheardown who was the Canadian First Secretary in Tehran.
Picture: Mark and Cora Lijek with then US President Jimmy Carter (centre)
Last on
Broadcasts