Main content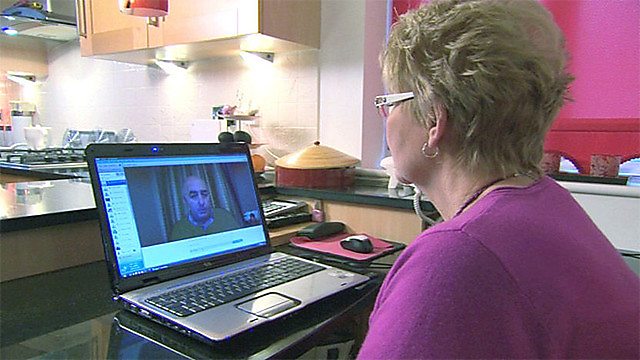 How a couple keep in touch with video chat
Irene uses online video calls to keep in touch with her husband and former work colleagues
Irene uses video calling every single day while her husband's away. Dave is a businessman and he works away from home all around the world.
Using Skype to speak to him in far-flung places like Colombia, Germany and China means that she gets to see her husband every day, even when they're thousands of miles apart. This saves Irene hundreds of pounds in expensive long distance phone calls.
Irene also Skype's her family in New Zealand so she can see how they're getting on and also makes conference calls so that all her former work friends can chat together. The company Irene worked for went into liquidation two years ago and she took voluntary redundancy. She had become close friends with the other two ladies in her team and really misses them now they're not at work. But now all three friends can chat at the same time at no cost and Irene feels it's like being back in the office.
Since redundancy, Irene has decided to 'make the most of every day' and advance her basic computing skills. At the age of 61 she decided to take up a multi-media computing course at college in Widness/Runcorn. Irene's completed a 'First steps to Photoshop', DTP (desktop publishing) and multimedia course so she can repair damaged old photos with her Photoshop skills and bring her holiday photos to life by making DVDs of the pictures, which she puts to music and narrates.
Duration: