Main content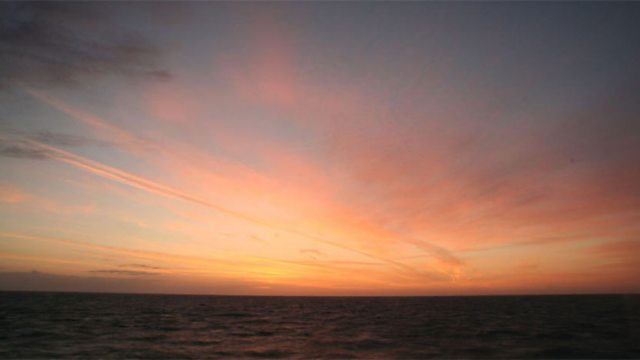 Thought for the Day - Rt Rev Graham James - 24/01/2013
Good morning. Recently there seems to have been a steady flow of films about the experience of growing old. One of them on general release is Quartet, the first film directed by Dustin Hoffman, who is himself 75.
Quartet is set in a country house which has become a home for retired musicians. Maggie Smith, Tom Courtenay, Billy Connolly and Michael Gambon play characters whose musical careers are over while showing their own acting careers are very much alive. The pettiness and jealousies which can bedevil any community of older people is well captured. We don't all get more gracious as we age.
The residents put on a gala musical performance to raise funds. It raises the stress levels as well but the musicians seem to get younger as they relive the high points of their careers. They gain new energy when singing and making music with which they have been long familiar. A tragically broken relationship is healed too. Well known melodies and harmonies reveal their power to inspire and unite.
As I watched the film I thought of my aged mother in law, suffering from severe memory loss in a residential home. She now has difficulty recognising her family or remembering their names. Her vocabulary is slipping from her. Yet when she can be persuaded to sing familiar hymns or songs from the shows, the words return with the music. Her spirits lift. She seems more alive, more herself again.
Perhaps this explains why music and faith are so often found in each other's company. The same hymns, psalms and songs are sung again and again in worship. They penetrate deep into the human memory. It was Beethoven who said "music is the mediator between the spiritual and the sensual life".
Recently, Alan Rusbridger, the editor of The Guardian, has written a book describing his quest as an amateur pianist to play one of Chopin's most demanding pieces to concert standard. To achieve this while holding down such a demanding job and practising only in his spare time is remarkable. He also says "if I could spend 20 minutes at the piano before going to work, I had a powerful sense that the chemistry of my brain had been altered. On the days I played, my brain felt "settled" and ready for whatever the next 12 hours would bring."
I'm going to try to be more tolerant of people with earphones listening to their favourite music on their way to work. It's probably doing them more good than I thought. But I do wonder why music and singing isn't at the very heart of education and even more central to all our lives if the mental and spiritual benefits are so great.
Duration:
More clips from Thought for the Day