Main content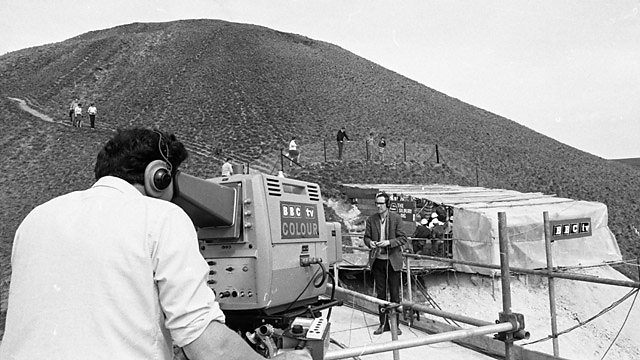 Silbury Dig:The Heart of the Mound
First transmitted in 1968. Silbury is one of the largest prehistoric earthworks in Europe, possibly dating to 2400BC. In this programme, originally broadcast live, Magnus Magnusson meets the archaeologists who have uncovered a hidden tunnel that leads directly into the heart of the mound.
Did You Know?
Chronicle filmed excavations at the Silbury Mound from 1968 to 1970, one of the largest operations mounted by the programme. This 1968 dig was not, however, the first attempt to uncover the secrets of Silbury Hill. The Duke of Northumberland sank a shaft into the mound in 1777. A tunnel was dug in 1849, while in 1922, Sir William Flinders Petrie cut a large trench into the base of the mound. This trench was reopened and re-examined as part of the Chronicle series in 1969.
Archive
Archive programmes available on iPlayer reflect the broadcast standards and attitudes of their time, which may not accord to some current BBC editorial guidelines. We aim to select programmes which can be shown in their entirety but in some cases edits are required. In these cases, edits are kept to a minimum and are made only for technical reasons.
Featured in...
A look back at a selection of programmes from the archaeology series, Chronicle.