Main content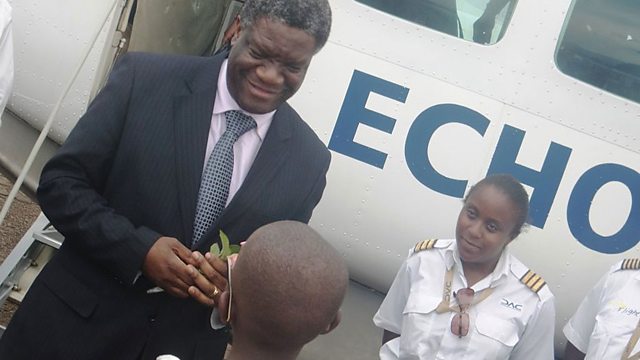 DRC Rape Doctor Attack
Matthew Bannister speaks to Denis Mukwege, the doctor who helped thousands of rape victims in the DRC, about the murder attempt that forced him to flee the country
Dr Denis Mukwege is a hero to thousands of women in the Democratic Republic of Congo.
He's the gynaecologist who set up a special clinic to treat victims of rape - which has been used as a systematic weapon of war in the country's recent violence.
Dr Mukwege estimates that he's helped more than 30,000 women in the last fifteen years. In October the doctor was attacked by gunmen as he came home from work and he was forced to flee the country.
Also New York correspondent Matt Wells meets John Bergmann, the founder of the Popcorn Park shelter which provide sanctuary for abandoned pets including tigers, lions, bears, wallabies and monkeys. Today it's grown into a fully operational zoo, attracting 75,000 visitors a year.
Picture: Dr Mukwege at the airport with one of the group of children that welcomed him back to the DRC.
Picture credit: Physicians for Human Rights
Popcorn Park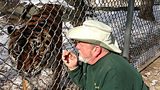 John Bergmann runs Popcorn Park animal shelter in New Jersey, which hosts abandoned pets including tigers, lions, bears, wallabies and monkeys. Picture credit: Matthew Wells