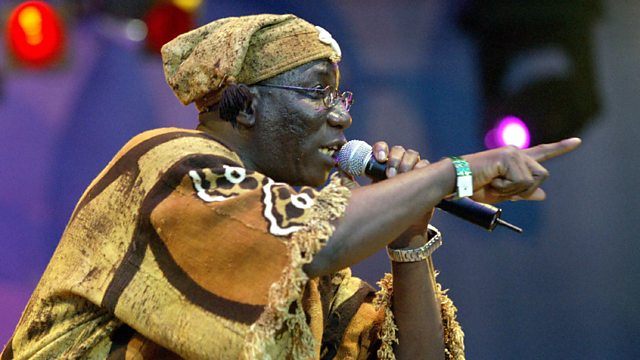 Voices united for Mali
More than 40 of Mali's most famous musicians have joined together to record a song calling for peace in their country, where Muslim separatists in the north are trying to ban music.
Andrew Kaufman
The Canadian author of the cult novel, All My Friends Are Superheroes, talks to Mark about his latest novel, Born Weird, a magic realism tale involving five siblings, their evil grandmother, their absent, presumed dead, father, and their mother who has a breakdown and thinks she's a hairdresser.
Hansel & Gretel: Witch Hunters
Stephen Scott is the production designer on Tommy Wirkola's new film which stars Jeremy Renner and Gemma Arteton as a brother and sister witch killing team. Stephen explains how he came up with the overall look for the film and shares some of the tricks of his trade.
Photo shows Toumani Diabate who took part in the Malian song for peace (Getty)
Last on
Thu 24 Jan 2013
12:32

GMT