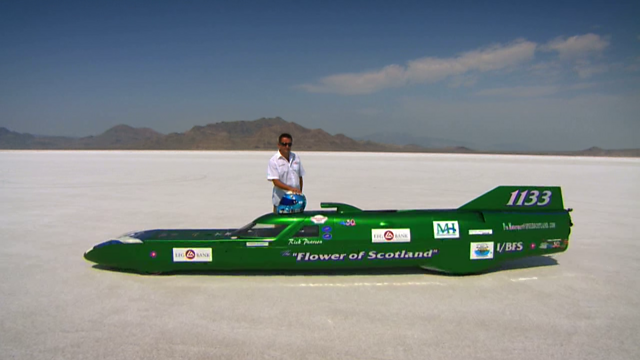 Episode 1 trailer
Bill Nighy narrates a story about how every year thousands of petrol heads descend upon a dried up salt lake bed in Bonneville, Utah. Men from all over the world come to this truly unique setting with their bespoke vehicles - they all have just one plan, to drive them as fast as they can and hopefully join an elite group: the fastest men on earth.
This is a story of a group of British amateur engineers who are willing to risk life and limb on their home made machines - six very different vehicles, six very different reasons for coming - all building speed machines in a quest to hold a Bonneville record.
The first episode looks at the men behind the machines and this obsession. Men such as Dave and Steve who have built a bike from scratch, self-confessed metal head PJ who brings a whole new meaning to bringing your work home with you and Chris, Great Yarmouth's beach cleaner and legendary bike builder. The film ends with them arriving with their machines at this breath taking landscape ready to find out if they can become members of an elite group: the fastest men on earth.